We are excited to announce the dates for the upcoming 2018 Creating Balance in an Unjust World Conference on Mathematics Education and Social Justice! The conference will be held at Mission High School in San Francisco January 12th-14th, 2018.
Keynote Speaker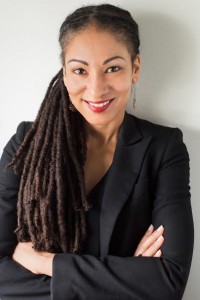 We are delighted to announce that Dr. Ruha Benjamin will be our keynote speaker this year.  Ruha Benjamin is Associate Professor of African American Studies at Princeton University. Her work investigates the social dimensions of science, technology, and medicine, with a focus on the tension between innovation and inequity. Ruha is the author of People's Science: Bodies and Rights on the Stem Cell Frontier, and is at work on three new projects—Race After Technology, a book about machine bias,  discriminatory design, and liberatory approaches to technoscience; an edited volume, Captivating Technology, which examines how carceral logics shape social life well beyond prisons and police; and finally, The Emperor's New Genes, a project that explores how population genomics reflects and redraws socio-political classifications such as race, caste, and citizenship. She is the recipient of numerous awards and fellowships including from the American Council of Learned Societies, National Science Foundation, Institute for Advanced Study and, most recently, the 2017 President's Award for Distinguished Teaching at Princeton. For more info, visit www.ruhabenjamin.com
Online Registration is open
Registration is now open online, please register early and help us spread the word.
Friday School Visits
January 12th will offer the opportunity to visit various schools in the San Francisco Bay Area. Sign ups will be on a first-come first-served basis. More information will come soon. Those who register online at the Eventbrite site will have first choices for school visits so register online ASAP.
Friday Kick-off/Welcome event
Friday evening January 12th will be the welcome event, please stay tuned for more information.
Workshop sessions
The following lists the workshop titles for the conference. Workshops will take place on Saturday and Sunday January 13th and 14th, 2018 at Mission High School in San Francisco, CA. More information regarding the time slots and schedule will be available shortly.
Advancing Social Justice Pedagogies in Mathematics, Science, and Technology
Turning the tide: Transformational moments in becoming a mathematics teacher
Math in the News: Reporting and Critically Examining Economic Inequity
The link between High School and Community College: How to reduce the need for remediation
Taking Data Analysis Back: Using Statistics to Analyze Social Issues
Developing and Promoting Student Agency in High School Math Classrooms
Teaching & Learning About Displacement in a Chicago Neighborhood High School
Family Engagement to Support Math Outcomes: A Family and Community Engagement Network & Elementary School Case Study
Black Girl Magic: An Exploration of Spirituality in African American Women in STEM
Sustaining Balance: Building a National Network of Liberatory STEMM Educators
STEMS^2: Reexamining STEM in Hawaiʻi Through Place and Culture-Based Education
Student Research Projects: Empowering students to ask, understand, and act
Using a Social Justice Math Community of Practice to Promote Instructional Reform
Math for Equity Study Group: Creating a space for critical pedagogy during and after teacher education programs
Critical and Inquiry based approach to understanding diabetes in secondary classrooms
Exploring an Ethnic Studies Praxis Within a Special Education Math Class
Mathematics for Whom: Reframing and Humanizing Mathematics
Exploring the Intersection of Mathematical Proof and Social Justice: Engaging in Proofs in the Mathematics of Social Choice
Achieving Equity in STEAM
When Art meets the HOOD, mathematically speaking